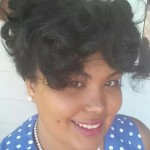 Our #mdeschat crew has grown this year.  Over the coming weeks, we'll be introducing them to our awesome PLN.  First up, Rian Reed (@missreed), who has served as a guest moderator in the past and has an extensive social media presence.
A native of Penllyn, Pennsylvania, Rian graduated from Millersville University with a dual Certification in elementary education and special education. Her passion in education stems from overcoming her own academic struggles. Having been educated by amazing teachers from the Wissahickon School District, she chose to live her life giving back to the community by being an advocate for a quality education for all students.
Rian has taught in a variety of settings including self-contained classrooms and co-taught classrooms in grades 2 through 8. She also has experience teaching in the Extended School Year program and has coordinated summer enrichment programs for middle school students.
Rian has a strong history of advocacy for Civil Rights.  As the past president of the NAACP Youth and College Division of the State of Pennsylvania, she was able to help in re-chartering four new youth and college division chapters.  She also led several voter registration drives and continues to speak out for the needs of children and education. Her gift of writing and passion for the well-being of humanity led to an opportunity to address the 8,000 attendees at her own college graduation in 2011.
Currently, Rian is pursuing National Board Teaching Certification and an Executive MBA. She will continue to stretch herself by teaching AVID this school year for the Prince George's County Public School system.  For Rian, being a member of the #mdeschat crew is an example of her dedication to growth and collaboration as she continues to provide the best for the students she teaches on a daily basis.
Join us for #mdeschat every Thursday, 8PM EST!